Frequently asked questions
1. How do I change my contribution rate
To change, suspend or restart your contributions you will need to complete Form 5 - Vary or suspend contributions form which is available on the Documents page.
This form gives you the option to change, suspend, recommence and the option to also contribute to your KiwiSaver scheme. As of 01 October 2016, lump sum contributions to your account are not available for the TRSS.
Contribution changes are confirmed by the MOE via your pay slips by your pay provider - not Mercer.
Please ensure that you put the whole percentage that you want taken from your salary on the form. For example if your current contribution rate is 5 percent, but you want to add a further 3 percent, you will need to write it as 8 percent on the form. The two types of accounts that members can contribute to are the basic and voluntary account. Your voluntary account can be accessed and withdrawn at any time, whereas your basic account has limitations.
Please refer to the below contribution table for your withdrawal options:
The limit on changing contribution levels is 3 times per year (unless the Ministry of Education approves any further changes).
If you are a subsidised member (i.e. your employer is contributing to the scheme on your behalf), you can choose to contribute any percentage of your salary with a minimum of 1% and any multiple of 0.5%. (For example, 2.5% or 3% but not 2.75%.) Your contributions up to 3% of your salary are allocated to your Basic Account. Contributions in excess of 3% of your salary are classified as voluntary contributions and allocated to your Voluntary Account. If you are an unsubsidised member (i.e. your employer is not contributing to the scheme on your behalf) and you joined your current school on or after 1 July 2007, the minimum member contribution is 4% of your salary. You may contribute more, which must be a multiple of 0.5% of your salary. All member contributions must be made through payroll.
2. Investing Sustainably
Did you know that the Teachers Retirement Savings Scheme invests sustainably? The Scheme's investments are managed in a way that is sustainable for the environment and society and in a way that can also deliver better long term investment returns. Mercer, the manager of the Scheme's investments, is a global leader in sustainable investment and generating a positive environmental and social impact alongside financial returns is one of their key priorities. The investment options you invest in, actively invest in companies involved in providing solutions to the world's sustainability challenges, like renewable energy, water infrastructure and pollution control.
Mercer believes a sustainable investment approach is more likely to create and preserve long-term investment capital and, more specifically, that:
1. ESG factors can have a material impact on long-term risk and return outcomes and these are integrated into the investment process.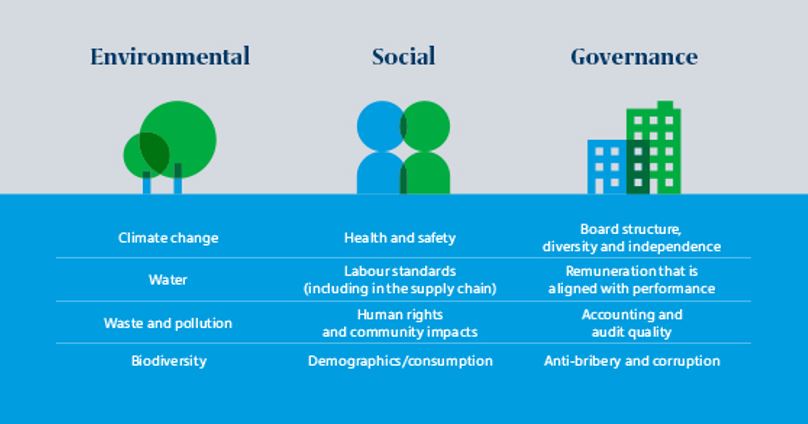 2. Mercer is a "manager of managers". To identify the best opportunities to invest your money, their global research team have rated thousands of managers on their ability to invest funds and consider ESG factors in the investment process. Frameworks such as the United Nations Sustainable Development Goals (UN SDGs) help inform Mercer's sustainable investment approach and the companies they invest in.
With a robust rating system for actively monitoring managers' ESG activities (such as measuring carbon footprint and alignment with the UN SDGs), Mercer's investment managers positively influence the companies your money is invested in by engaging with them, particularly on sustainability topics such as environmental records and carbon disclosure.

3. Climate change poses a systemic risk, and investors should consider the potential financial impacts of both the associated transition to a low-carbon economy and the physical impacts of different climate outcomes.

Mercer considers these potential financial impacts at a diversified portfolio level, in portfolio construction within asset classes, and in investment manager selection and monitoring processes. Together with ongoing research, the potential financial impacts of climate change are included in Mercer's modelling estimates under multiple climate scenarios for physical damage and transition risk factors.

4. Stewardship (or active ownership) supports the realisation of long-term shareholder value by providing investors with an opportunity to enhance the value of companies and markets. Consequently, Mercer believes that a sustainable investment approach that considers these risks and opportunities is in the best interests of the members.

Want to know more? Check out Mercer's Sustainable Investment Policy.